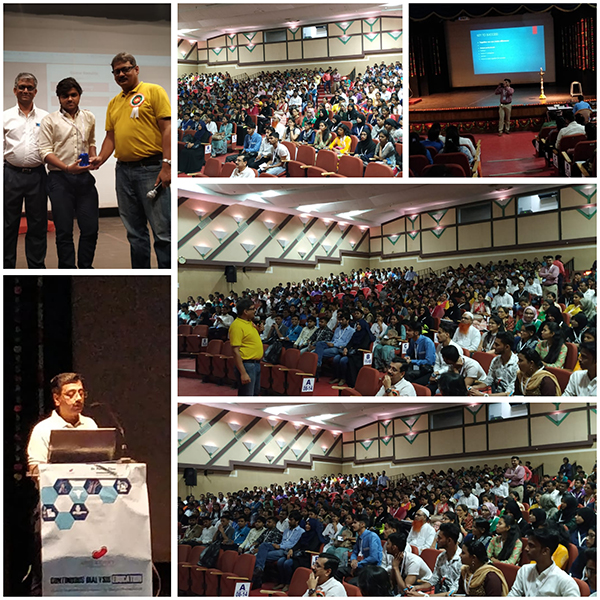 Sep 22, 2019 / By Dr. Rajesh Kumar
Continuous Dialysis Education (CDE) at Mumbai - 22nd September 2019
Apex Kidney Foundation had organized Continuous Dialysis Education (CDE) program for Dialysis technologist & trainees on Sunday, 22nd Sep 2019 at Lokmanya Tilak (Sion) Hospital in Mumbai.
This was a symposium exclusively on vascular access care. The aim of this event is to review current dialysis practices and to enhance the technical and clinical knowledge of dialysistechnicians which leads for qualitative improvement and delivering better dialysis facility.
This conference was scheduled from morning 9:00 am to 6:00 pm. The attendance in this conference was 503 technologists.At the beginning the technologists were provided with writing pads, pens, and key chains. The program was inaugurated by lamp lighting conducted by Dr. Rajesh Kumar, Dr Vaishali Bichu, Mr.Sudhir Bagarao, Dr Jatin Kothari, and Dr Amish Mhatreand Dr ParasDedhia. After this a warm welcome note was delivered by Dr Jatin Kothari.
In the lectures session, experts from the field were invited to talk on topic related to vascular access. Real world cases were presented by eminent speakers like Dr Amish Mhatre and Dr ParasDedhia. Dr Rajesh Kumar played a very instrumental role in keeping all the technologists engaged into clinical brain storming. A lecture on recent insights into vascular access was extremely significant as it highlighted many novel products in the field of vascular care which can enhance the lifeline of dialysis patients.
The entire conference was an exhaustive learning experience for all the technologists. A quiz session was arranged towards the end in order to summarize the major highlights learnt throughout the day and each winner in the quiz was awarded (Quiz Winner 1st Prize Mr. Sagar Mishra, 2nd Prize Ms. Irifa Qazi,and 3rdPrize. Ms. RashikaDhumali The program was then concluded by thanks giving by Dr. Rajesh Kumar Sir.