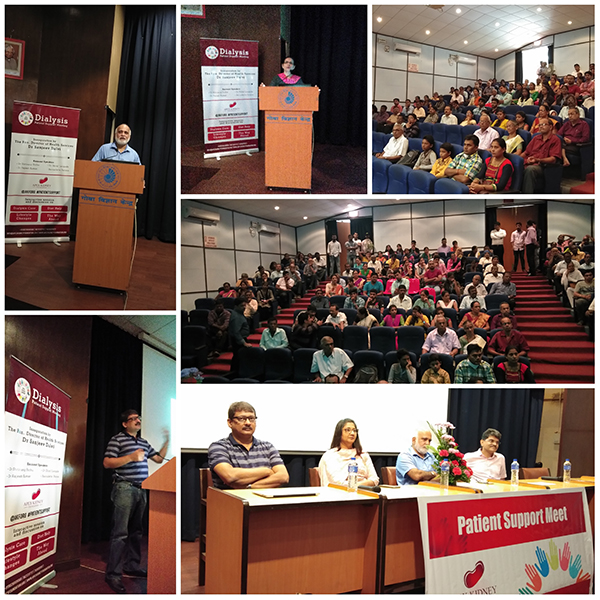 Aug 12, 2018 / By Dr. Rajesh Kumar
Patient Education Meet at Goa - 12th August 2018
Apex Kidney Foundation had organized a patient support group meeting for the dialysis patients of various branches at Goa (Valpoi, Navelim, Mapusa, Savaikar, Bali, Health Way, SDH Ponda, Sanjivani), on 12th August 2018, Sunday from 9.30am to 2:00 Pm. This event was organized in the Auditorium Hall of Goa Science Centre, Marine Highway, Miramar, Panjim. This main aim of this program was to educate dialysis patients about their overall treatment and care that needs to be taken.
The lectures conducted in this event were as follows:
· Dr. Shrirang Bichu – Interaction with patients for proper dialysis treatment
· Dr. Rajesh Kumar - Dialysis Care
· Dr. Shital Lengade - Lifestyle Changes
· Dr. Bernadette Pereira - Diet help in dialysis
Dr. Sanjeev Dalvi (The Hon. Director of Health Services) was the chairperson in the entire event, this program was attended by 108 patients and relatives. The talks were concluded by a question and answers session between doctors and patients to get their doubts cleared. A small quiz session was conducted for patients and then for the relatives. Winners were given chocolates.
A vote of thanks was given towards the end by Dr. Vaishali Bichu and this was followed by lunch.
Quick Contact